Holiday Happenings
Dec. 13 Band Concert 6:00 P.M.
Dec. 14 Santa Pictures will be made. $5.00
Christmas Program begins at 1:00 P.M.
Dec. 21 1st Day of Christmas Break.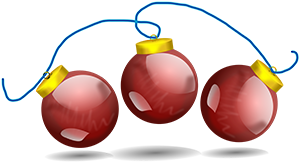 Semester Exam Exemption Policy
90 average or above - Exempt
85 - 89 average and no more than 5 excused absences - Exempt
84 or below average or any unexcused absences - not exempt
*Absences include all day absences as well as period absences due to tardiness or checking out early.